It was my birthday on Friday (a Friday the 13th birthday, my favorite!), and this year I decided to give myself the gift of taking some time out from the week to create some birthday-themed GIFs starring the gnomes wearing, appropriately enough, their birthday suits!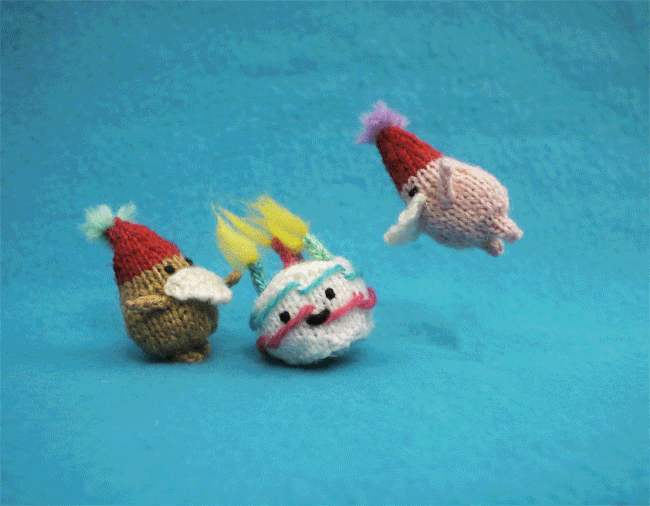 I'd been meaning to make birthday GIFs for a long time, so this was as good a time as ever to accomplish it. You can find and share these with your friends via the Mochimochi Land GIPHY page.
And thank you so much to everyone who wished me a happy birthday on Facebook and Instagram! It made my day to get so many happy returns. I also celebrated by going out to a fancy lunch with John. It was a good day!