Exciting cat news: It's a new "Hang in There" Cat kit! 😺
I'm thrilled to offer a limited number of these kits featuring custom yarn hand-dyed by Grace at Gnome Depot Fiber right here in Chicago. Grace and I worked together to come up with four sweet kitty colors to choose from: Orangey, Gray-y, Light Brown-y, and Party!
The kit comes with an advaced-beginner-level pattern (written in both flat and circular versions), lovely yarn to knit a cat, lovely yarn to cover a stick for your cat to hang from (and knit a leaf of two), polyester stuffing, plastic safety eyes, and… an authentic Chicago stick!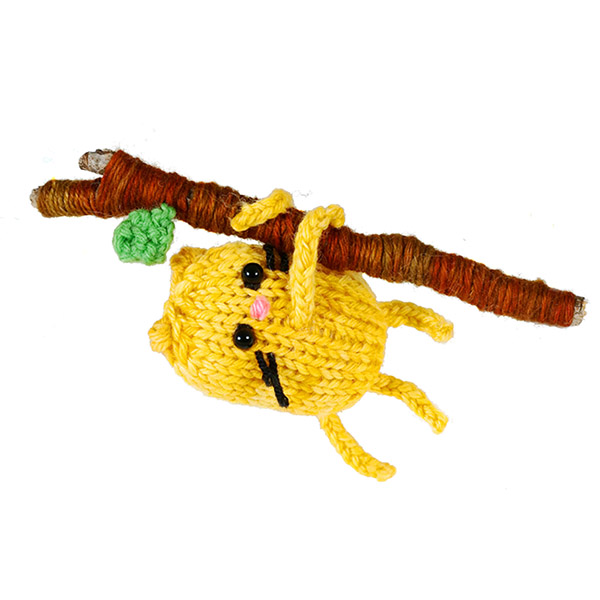 I recently taught a workshop using this cat kit at the Ann Arbor district library, and so many dangling cuties came out of it. It never ceases to delight me to see the same pattern (and even the same yarn) turn into such individual creatures in different knitters' hands.
After all, we're all "hang in there" cat sometimes, even though we may be grasping for different stuff.